Hello beloved readers,
I happen to work in an environment teeming with geekdom. This means whenever any tool for any language comes out, I then have to hear about it from a convert the same day. There's 2 online tools I think everyone should use to keep their online lives sane.
The first of these, is Google Reader.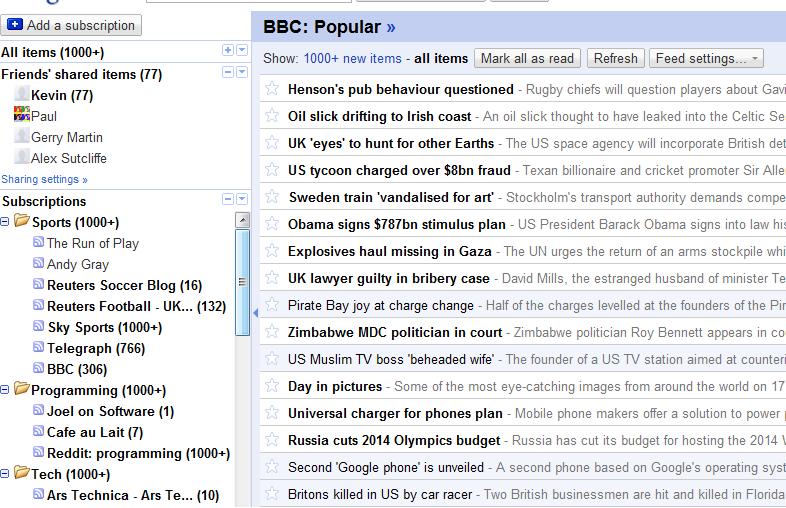 </p>
I used to open loads of tabs in firefox and read different news sites. Sometimes I get referred to an interesting site but then never return. This is where Google Reader fits in. All your favourite sites have an rss feed (see my big button at the top right, or in the location bar next to this sites address).
I implore you to sign up for Google Reader and add your favourite sites. It means you can browse efficiently. I can open google reader alone and never leave it. I don't need to get news from anywhere else. This also means all those sites you used to visit, or are only updated every so often (see me) you can visit every day without leaving a single tab. Cnet has a good introduction.
Google Reader also has a social aspect, so I share stories with my work colleagues and I share them with you via my sidebar.
So please go and give it a try (it's free!) and add me. My google username is tehjoejag.
Happy reading!
P.S. Yes Steve M, I know you were using a similar tool back during the Msc!