Around this time of year it's great to have a festive tipple such as Bucks Fizz, Mulled Wine or Mulled Cider. I've started making my own Mulled Cider recently as it's made from fairly common spices.
Ingredients
</p>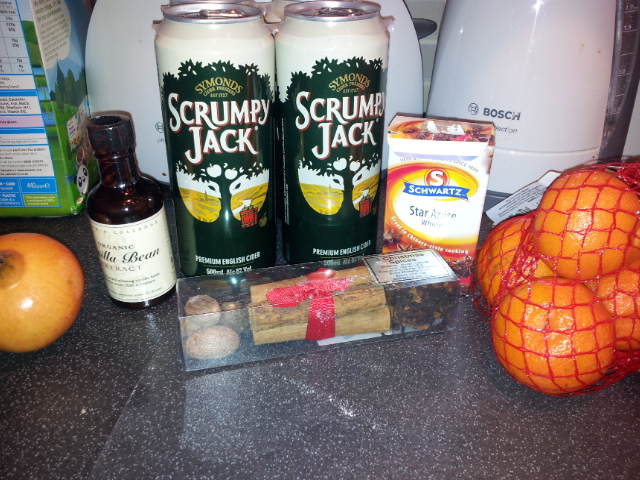 4 cans of cider (Scrumpy recommended)
Spices: 6 cloves, 3 star anise, ¼ nutmeg (finely grated), 1 cinnamon stick, 1 vanilla pod (halved, or ½ teaspoon of vanilla extract)
Juices: 1 orange, 2 clementines, 1 pomegranate (with seeds)
To taste: 4 or 5 tablespoons of caster sugar


</p>
Method
</p>
Add the cider to a large pan. Heat it on low heat for 3 minutes.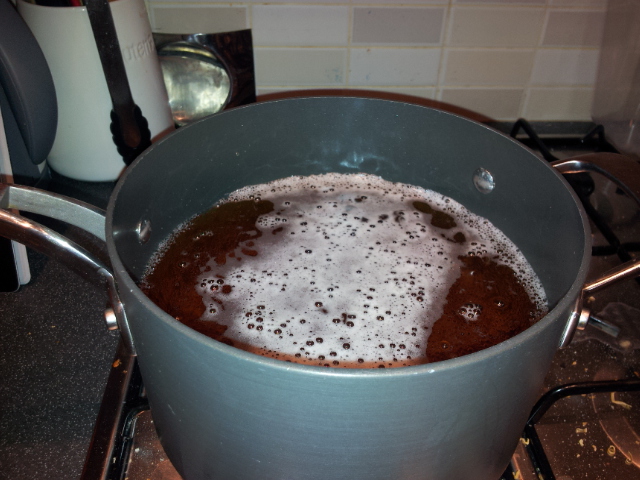 Add the spices and the juice of each fruit.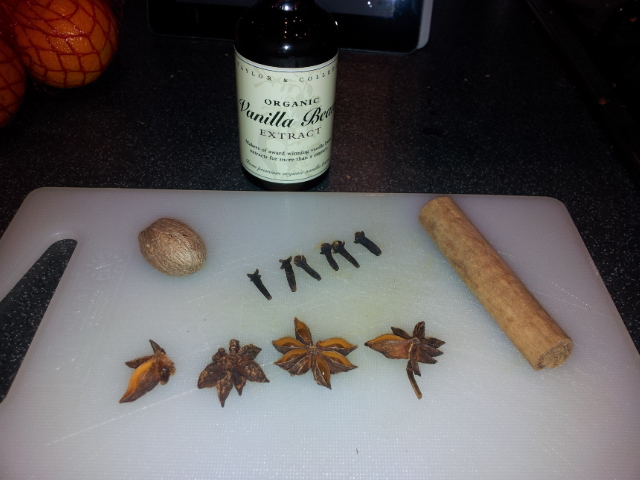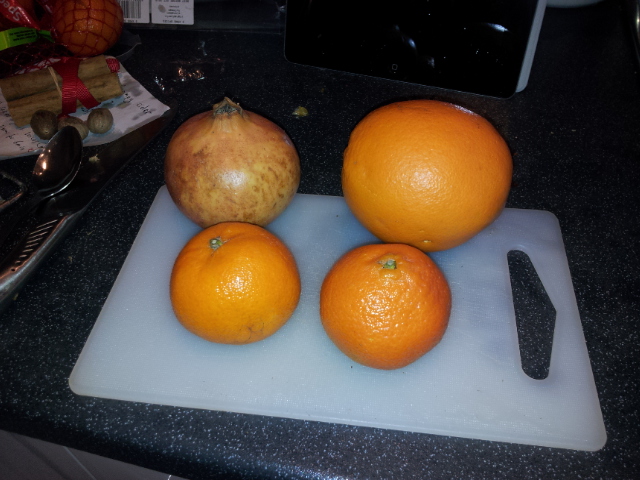 Then crank up the heat to boiling. Once boiling turn the heat down and simmer for 6 minutes.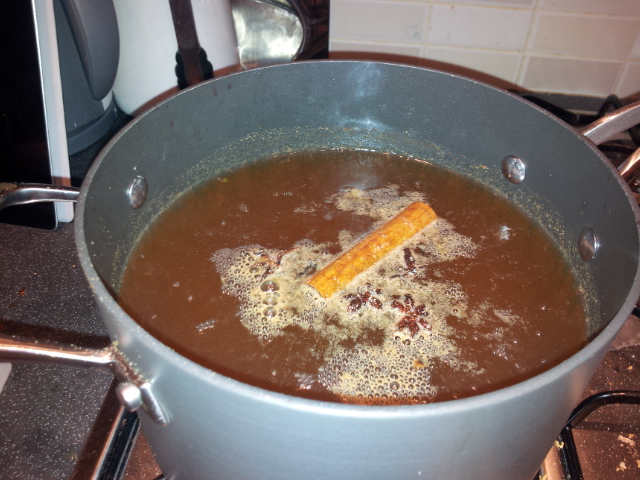 Grab a spoon and take a taste of your wonderful concoction. It probably needs sugar. Add two tablespoons of sugar at a time until you get a good balance of sweet and spicy.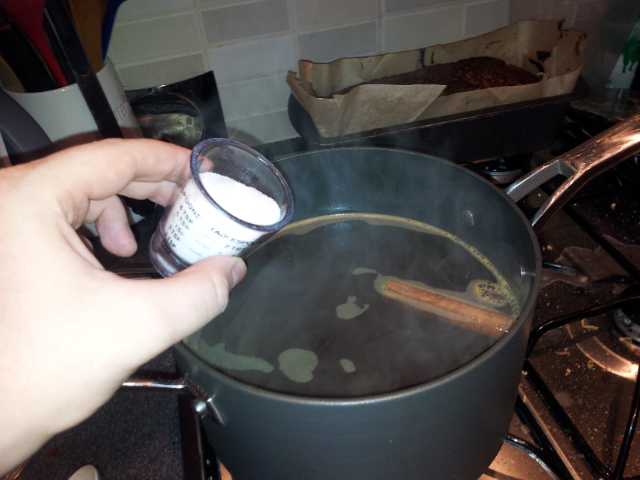 Once the sugar is mixed you can enjoy your creation immediately. Grab a ladle and put it into a mug or glass.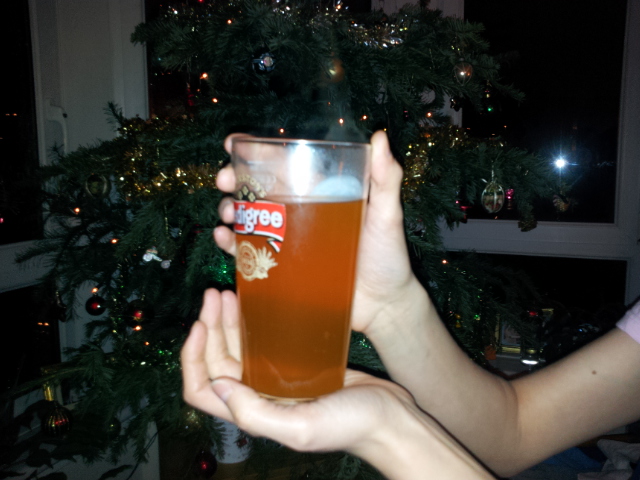 Result! Have a very merry Christmas!
This recipe is based on a Jamie Oliver recipe.